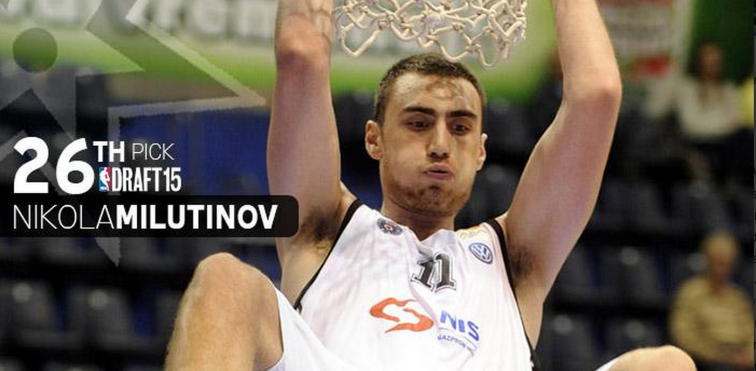 The San Antonio Spurs made another unexpected draft pick when they selected 7'0″  Serbian Nikola Milutinov, who was not on any pundits radar coming into the draft.
"We're excited to get Nikola," Spurs general manager R.C. Buford said. "He's a young big guy that has improved a great deal over the last year. As we look to the future, we need to replenish our size. To add a player like that, we'll give him a chance to develop and see what he can do."
Shortly after he was drafted, Milutinov tweeted:
"What an honor and a privilege to be drafted by the @spurs. I am very excited to get to Texas."
The Spurs second round pick went to 4-year UMass graduate, 6'10" Power Forward Cady Lalanne who became one of three players in school history to record 1,000 points, 800 rebounds and 100 blocks in a career.
"He's an athletic big guy who has a really good shooting form," Buford said.
The No.1 pick in the draft went to the Minnesota Timberwolves, who selected Kentucky Center Karl-Anthony Townes who will join Power Forward Kevin Garnett, who was traded back to the Timberwolves from Brooklyn in February.