Celtics have dropped last two games.
The Boston Celtics fell to the Oklahoma City Thunder last night and they will get a day of rest before taking on the San Antonio Spurs Wednesday night even though Russell Westbrook's triple double streak came to an end.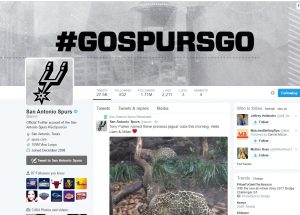 Now the Celtics come to San Antonio and the AT&T Center where the Spurs are trying to improve their home win/loss record, which now stands at 6-4–compared to their 13-1 road record.  The Spurs will have one less talent to deal with as Isaiah Thomas Jr is not expected to play and will miss his fourth straight game due to a groin injury.
Plenty of great seats and affordable tickets are still available so be sure to grab yours today and help cheer on your San Antonio Spurs Wednesday night!
[mappress mapid="60″]