Spurs remain undefeated on the road
The San Antonio Spurs (15-4, 1st Southwest Division) defeated their I-35 rival Dallas Mavericks (3-14, 4th Southwest Division) last night in Big D with a convincing 94-87 win, to remain undefeated on the road in 2016.  The Spurs were led by Patti Mills' 23 points, 15 of which came in the 4th quarter.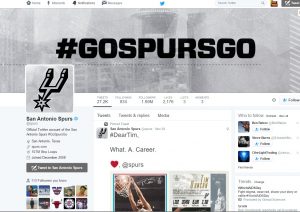 The win was not a sure thing as the Spurs prevailed through a seven minute 13-possession stretch where they were held scoreless.
"We dug down deep, didn't moan or groan or whine, stuck with it and kept pounding away and found a way to win," Head Coach Gregg Popovich said.

"We struggled majority of the game," Mills said. "But we knew that it was all going to come down to defense. We needed to get stops and that would create our flow a little bit better. I thought we did that down the stretch of the game."
The Spurs get a day of rest before taking on the visiting Washington Wizards (6-11, 4th Southeast Division) who are coming off a 126-115 loss to the Oklahoma City Thunder last night and the Spurs beat them in Washington last Saturday 112-100.
Great seats and affordable tickets are still available so be sure to grab yours and a friend and get down to the arena and cheer "Go Spurs Go!" in person!
[mappress mapid="58″]