Spurs Christmas Present to Fans
The San Antonio Spurs will be in Prime Time on Christmas Day as they face the Chicago Bulls in the confines of the AT&T Center.  They are currently on a road trip that will take them to Los Angeles to face the Clippers tonight and then on to Portland tomorrow to face the Blazers but it's the prime time game against the Bulls that will get the most attention.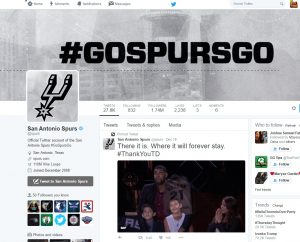 The Spurs are coming off a 102-100 come from behind victory over their IH-10 rivals, the Houston Rockets last night as head coach Gregg Popovich out-coached NBA Brain Mike D'Antoni matching wits and subbing tit for tat every move made.
The Spurs were down by five at the midpoint in the fourth and Houston extended their lead to 96-83 before the Spurs got hot, reeling off 11 points to bring it to 96-94 before the Spurs finally put them away.
"We got a break because they shot terribly," Ginobili said. "We did a pretty good job of contesting many of them but they (missed) some open ones, too, and that's not what they usually do."
Plenty of great seats and affordable tickets are still available so be sure to grab yours today and help cheer on your San Antonio Spurs Christmas Day!
[mappress mapid="62″]