When the Kevin Durant sweepstakes began, the San Antonio Spurs know their chances were not great.  But in the Spurs way of doing things, they were again silently looking at Bulls center Pau Gasol and hoping that maybe this was the year they could finally land the Spanish former third overall draft pick.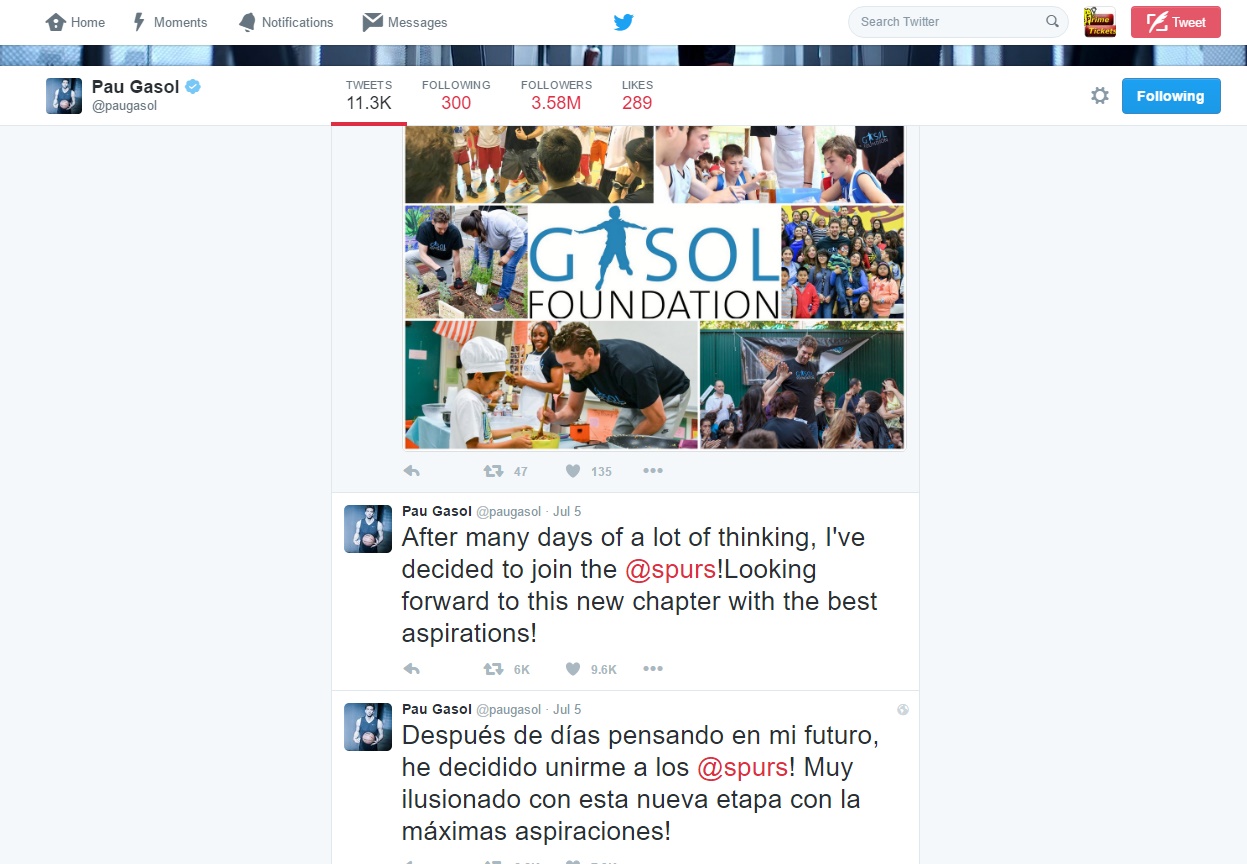 Leaving the Spurs thus far are David West (who is joining KD in Golden State) and Boris Diaw, who was traded to the Utah Jazz to make roster and cap space room for Gasol.
We will keep you up to date on any further Spurs News until then keep the Spurs faith!